Learning
The Knowledge Block contains a variety of 'learning tools' and the students and staff are becoming skilled at using them to ensure that effective learning is taking place inside and outside of the classroom.
As a learning environment, a team of teachers have worked closely together to research a wide range of outstanding and innovative practice from the latest academic research, to teaming up with other excellent schools from across the UK.
From this process we have created The Knowledge Block, a tool kit that currently contains four learning tools that all teachers use when planning and delivering their lessons.
Three Storey Intellect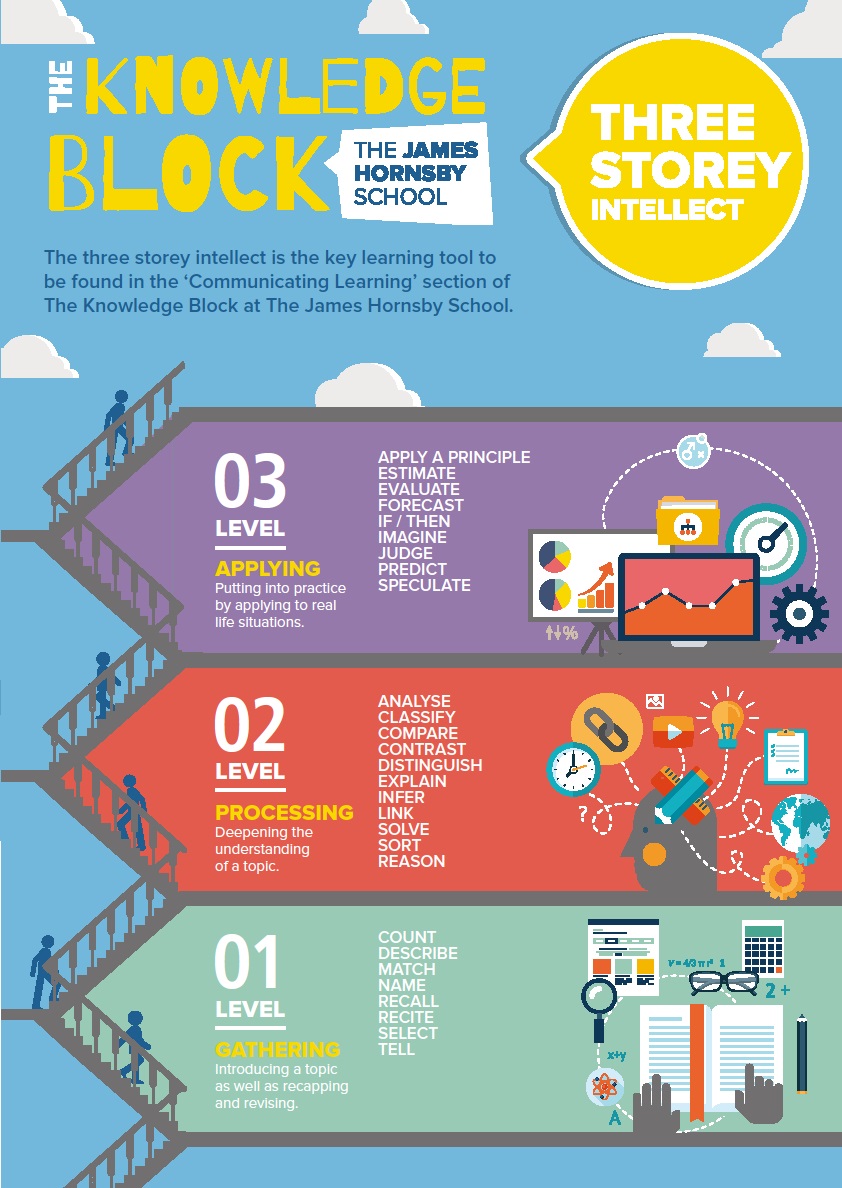 The main function of the Three Storey Intellect is that it provides a common language for learning across the school. The Three Storey Intellect allows students and teachers to employ the same language for learning within lessons and it ensures that students can link learning from one subject to another. The Three Storey Intellect comprises three levels of thinking; gathering, process and applying and encourages students to think about 'how' they are learning and not just 'what' they are learning. Therefore the overarching theme is that students practice these skills from lesson to lesson.
Thinking Maps
The eight Thinking Maps were developed by David Hyerle and the eight maps are used in our school to support students to effectively organise eight different thinking processes.  Each of the distinctive maps is associated with a different thought process as indicated below:
Defining in Context – Circle Map

Classifying and Ordering – Tree Map
Describing with Adjectives – Bubble Map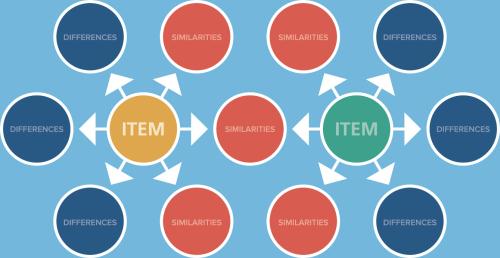 Comparing and Contrasting – Double Bubble Map
Sequencing and Ordering – Flow Map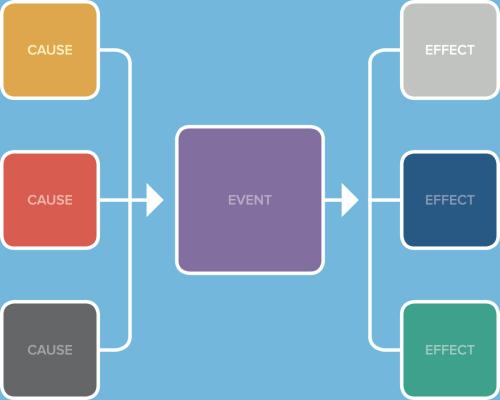 Causes and Effects – Multi-Flow Map

Analysing Whole Objects and Parts – Brace Map
Seeing Analogies – Bridge Map
Using these eight Thinking Maps across the curriculum results in students quickly becoming experts in their application – more time is spent by students getting on with thinking for themselves!
In order to ensure that we have been able to use the Thinking Maps effectively, training was provided by Kestrel Education, who have the exclusive training rites for Thinking Maps in the UK.  For anyone interested in finding out more about these maps, please go to www.thinkingschool.co.uk
Thinking Hats
We make extensive use of De Bono's six thinking hats as a structure that can be used by students to organise their thinking.  Each of the six coloured hats corresponds to a different way of thinking.  For example, when wearing the red thinking hat, students need to focus on identifying their 'gut feelings' about whatever they are considering.  By using the hats, students are encouraged to consider any issue from six different perspectives: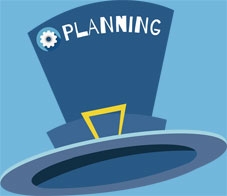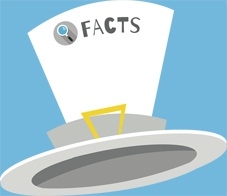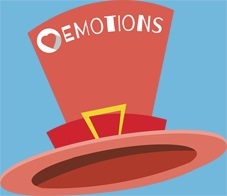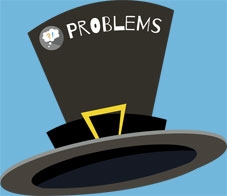 Question Matrix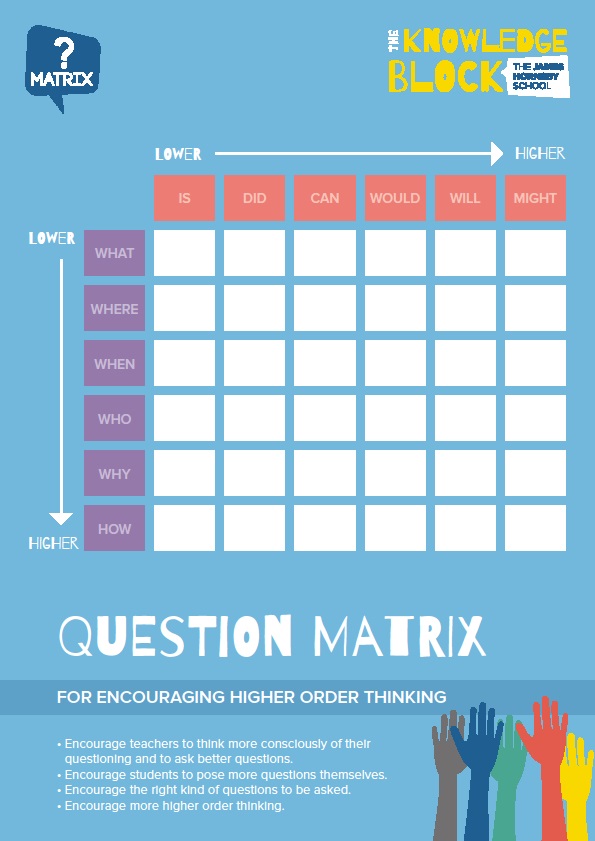 Effective questioning is crucial if our students are to develop the skills needed to think deeply and answer with clarity. By using the Question Matrix, we're able to make staff and students more conscious of the questioning processes that exist. We encourage students (and teachers) to consider carefully the language they use when constructing and posing questions. We ensure that all students are involved in posing and answering questions and encourage students to ask challenging and probing questions.